Small Diameter Sausage Casing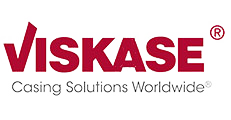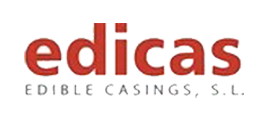 Small diameter sausage casings are designed for high speed, automated production of hot dogs, dry mini salamis, cooked sausages and coarse ground fresh sausages. The casings come as shirred sticks for use on automated stuffing equipment, as is with no soaking required.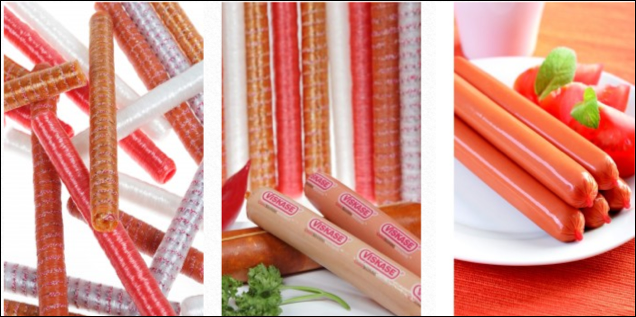 Cellulose Casing
Inedible cellulose casings are made of regenerated cellulose, available in variety of caliber, length, color, type, printed and easy-peel treatment.
Regular NOJAX®
E-Z PEEL NOJAX® ; Cellulose casing with easy-peel treatment for automatic peeling machine.
SENTINEL NOJAX®
PRINTED NOJAX®
Self-Coloring NOJAX®
EZ-SIGN®
Collagen Casing
Artificial edible collagen casings for human consumption. Their use is suitable for make cooked, fresh, cured and smoked sausages.
Plastic casing (Polyamide casing)
Casings are made from polyamide resins, designed for the high-speed production of hot dog, sausage and chorizo products. Ideal for automated stuffing equipment, offered as shirred sticks with no soaking required prior to use.
POLYJAX® Polyamide casing