Amino acid for Skin Moisturizing and Anti-hair fall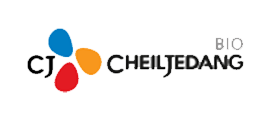 L-Arginine
L-Arginine is a "semi-essential" amino acid and plays a critical role in cytoplasm and nuclear protein syntheses, the biosynthesis of other amino acids, creatine synthesis, and the urea cycle. The most important roles, L-Arginine, serves as a precursor for the biosynthesis of nitric oxide (NO), an endogenously produced, cellular signaling molecule that is involved in a variety of endothelium-mediated effects in the vasculature.
CheilJedang BIO 's amino acid meets the quality requirement of UPS 35th , EP 7th, FCC (Food codex chemical) and produced based on our quality and food hygiene standards including: ISO9001:2008, ISO14001:2004, ISO22000:2005, OSHAS18001:2007, BRC V6 A grade, Kosher and Halal.
L-Arginine (base)
L-Arginine HCl
Benefit of L-Arginine
Natural buffering agent:
Replacement of TEA (Triethylamine) or KOH in personal care products
No irritant on the skin
Nutritional property of Arginine
One of the constituent amino acid of NMF (Natural Moisture Factor)
NMF is holding the skin moisture
Anti-Hair fall
Strengthening hair root
Enhance nutrient flow
Other types of amino acid
Various types of amino acid available, please contact us for more information.